Click here for sample itineraries of our tours in Egypt
Trip to Turkey and Egypt
From: Kathy and John
To: omar <omar@travelinstyle.com>
Subject: trip of a life time!
Dear Omar,
What can one say about perfection! The trip has been tremendous and all of Egypt has gone like a dream.We have just been able to log on the Internet tonight on the cruise. Cairo was great, a little crazy but great. On to Luxor and the team is fabulous! We are on the boat now and it is wonderful, there is no need to worry you will get your 15 page adulation on whatever site you want. You have been wonderful and we can't wait to book the next trip with you. On to bed now because we have an early morning departure to see the next great thing in Edfu! More latter!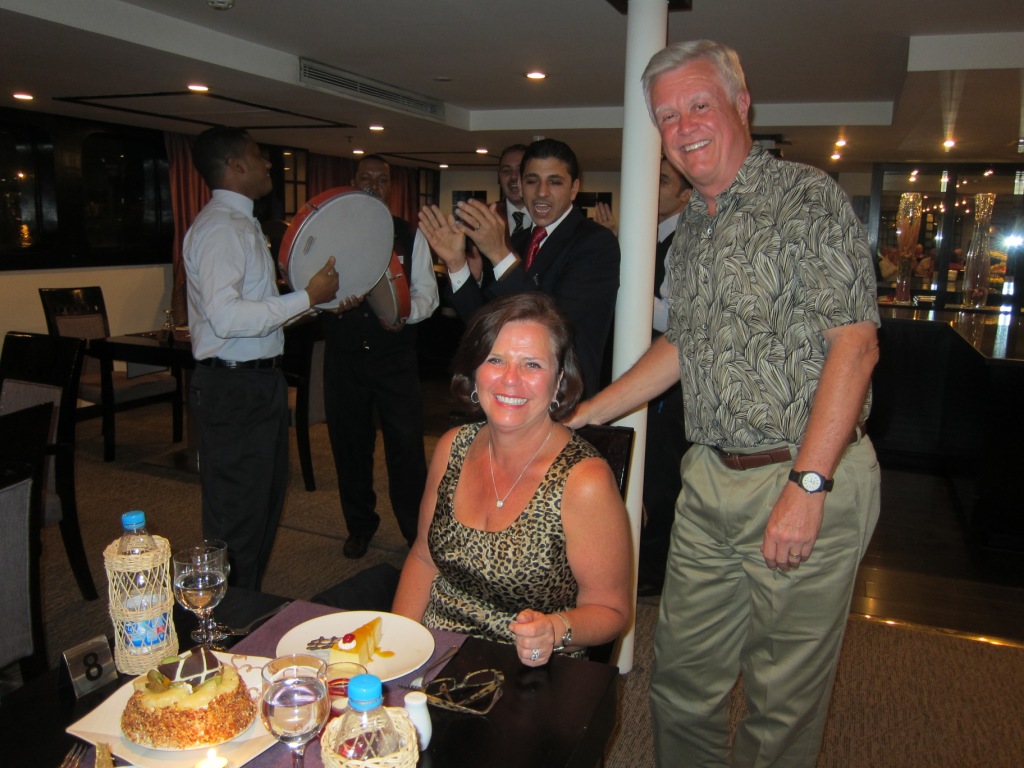 March 2011- Visiting Egypt After the Uprising

Subject: Thank you!

Hi Omar,
We wanted to thank you for all the arrangements that you made for us on our wonderful trip to Egypt! We are so glad that we ended up going when we had originally planned. The Egyptian people were so warm and welcoming and seemed very excited about what they had accomplished since January 25.

The representatives, drivers and guides were all great, especially Emad our guide in Luxor, for the cruise and in Aswan.

I'm not sure if you know this but we were the only Americans on the cruise so we had a private guide after all.
There were several changes to our cruise/tour itinerary, and George and Emad made sure that we were given alternatives for the things that were not possible. Our one disappointment was that that cruise left Luxor at 10:30AM on March 13 so that our visit to the West Bank was quite short. If we had known that earlier, maybe our touring in Luxor could have been rearranged so we could have seen more of the West Bank. As you suggested, we were flexible! It turned out that we were able to see more in Aswan than we had anticipated . The Nile cruise was very nice – we only wish it was longer. We've been on several ocean cruises, but now we'll have to add river cruising to our future travel plans. It was quite lovely, slowly cruising by farms and small towns.

The other great thing (for us) about traveling when we did was that there were not too many tourists yet, so the sites were not crowded and we did not have to wait in any lines.

It was very nice having the private guide and it did make the trip more special. In addition to our daily tours, Emad did lots of special things for us and took us to some "off the beaten path" places.

We also would highly recommend the Movenpick in Aswan. The facility was beautiful; our room was very comfortable with decks on two sides; and the food was delicious. We wished that we had planned to stay there longer, even if it was just to relax by the pool.

Thanks again for EVERYTHING! This truly was the trip of a lifetime!