Click here for sample itineraries of our tours in Egypt
Omar and his team at Travel-In-Style helped me plan an unforgettable two-week adventure in Egypt, covering Cairo and many of the ancient historical sites along the Nile. I deeply respect Omar and his team for their sense of professionalism, knowledge, and personalized touch in all aspects of my trip from initial planning to the daily tours. During the planning phase, Omar has spent considerable time in addressing my questions and concerns and giving me helpful advice in planning my itinerary, all before I even agreed to book anything. Each day of the trip was carefully and thoughtfully planned by his team, from the chosen restaurants, activities & excursions, local guides, and transportation which is all first-class. Egypt is a beautiful and historically rich country, but also challenging to navigate alone given the large distances spanning across sites, the enchanting yet hectic capital city, and the energy it takes to move from place to place.
With Omar's help I was able to efficiently travel within the country across land, sea and air to visit many of the wonderful cities and peer into the treasures of antiquity in Egypt. The private guides are passionate about their field of study and thoroughly explain and educate you on the background of the places you visit. The guides speak good English and are personable and listen to you. The tours were well structured but allowed ample time to explore freely on my own. Each day you feel pampered and treated as royalty with delicious meals, and good choices for hotel accommodations that was relaxing and first-rate. I highly recommend Omar and Travel-In-Style for helping you plan and create a memorable vacation experience no matter where you decide to go.
My gallery:
http://www.flickr.com/photos/williamsitu/sets/
Subject: Visit to Dahshur
Dear Omar:
Thank you for arranging a most interesting day at the pyramids of Dahshur. You made it possible for me to join my friends Chris and Michael, who were visiting us in Cairo, and we had a wonderful day together. In addition to the visit to the pyramids, we also enjoyed lunch at Mena House in Giza with a view of the Great Pyramid of Giza, followed by a visit to the Sultan Hassan Mosque and the El-Refaey Mosque in Cairo. All of your arrangements were very professional, making for a most enjoyable and memorable experience.
Thank you for your very kind assistance in making this an unforgettable visit.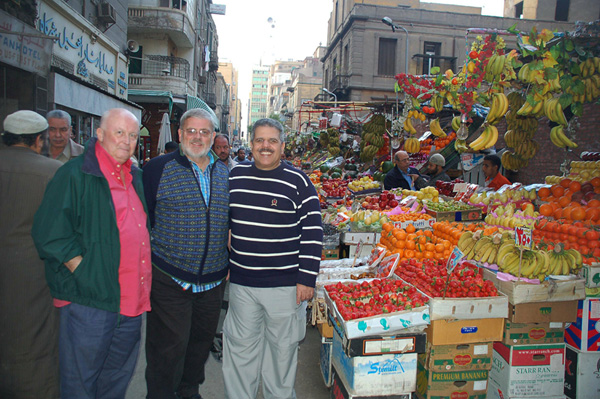 Sincerely,