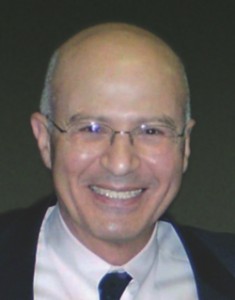 Hello! I'm Omar Zaher, President of TravelinStyle.com
Thank you for visiting our web site and considering us for your travel plans.
We are a small, specialized company with long experience, a dedication to personal service, and excellent travel industry affiliations.
We realize that you have many good travel companies from which to choose. We know that we must work harder–and better–to earn your trust and your travel business. We have confidence that we can, and that we will.
Our company name is our motto. Our symbol is the graceful imperial monogram of the Ottoman sultans who ruled the Eastern Mediterranean for centuries. Our aim is to provide you with service worthy of a sultan and sultana at value-for-money prices. We are, after all, the Masters of the Mediterranean®.
It's important to realize that 90% of the money you pay for our tours goes to working people at the destinations we serve. We believe in supporting the local economies of the beautiful places we show you, and we are pleased to be able to help local people to live better lives, whether it be your Nubian guides in Upper Egypt, the crew on a Nile cruise, or the Touareg tribesmen of Morocco. They are our valued associates, just as you are our valued client.
We urge you to learn more about us, our reputation, our experience, and our service. Read what other customers say about us at www.frommers.com. Also on our testimonial pages.
Over the years we've asked returning Travel in Style travelers "What made your trip exceptional?" The top answer is always "service," and we've taken that to heart.
The guides on Travel in Style tours are the best possible people for the job: experienced, knowledgeable, professional and personable, exceeding all national regulations for qualification.
On our Egypt tours and Nile cruises, our guides are certified Egyptologists licensed by the government. All have university degrees, many of them Ph.D.'s. In Morocco, guides on our camel caravans and desert tours are local experts on the Sahara and Bedouin traditions. In Turkey, our city guides are government-licensed members of the tour guides' guild, and the captains of our yachts have captains' certification as well as long experience in sailing the waters of the Turquoise Coast.
We thank you for your interest, and we look forward to providing you with the highest quality, best value travel experience on your first tour, and on many tours thereafter. You'll see the difference when you Travel in Style with us in the Mediterranean!
Travel Agents:
For our friends and colleagues in the travel industry: For potential groups we'll be glad to work with you on detailed presentation, a seminar or a cruise night.
Best of all, let us serve you. Explore the many opportunities for fulfilling travel adventure which are shown on our website, then call us to discuss your dreams, your preferences and your requirements. Ask for Omar — it will be my pleasure to give you my personal attention.
With warm regards,
Omar Zaher, President
Travel in Style
info@travelinstyle.com